Dr. Parul Aggarwal
M.B.S.S , M.S , D.N.B (Gyane & Obst)
Gynecologist,Obstetrician,Infertility Specialist,IVF Specialist,Surrogacy Specialist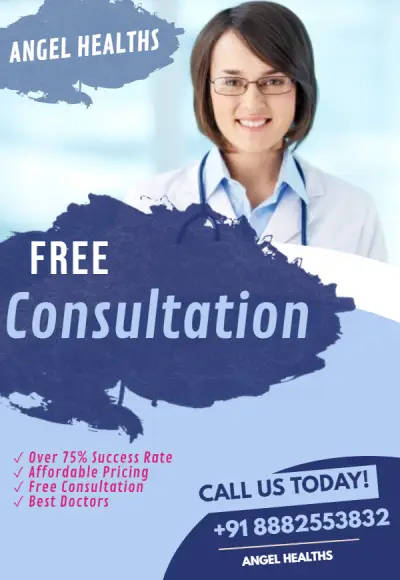 Gynecologist, Obstetrician, Infertility Specialist, IVF Specialist, Surrogacy Specialist
M.B.S.S , M.S , D.N.B (Gyane & Obst)
Dr. Parul Aggarwal Success Rates
Dr.Parul is a qualified medical professional at Medicover Fertility, Panchsheel Park, New Delhi. Her main area of expertise includes Obstetrics, Gynaecology and Reproductive Medicine & Infertility.
She has completed her MBBS from Maulana Azad Medical College, Delhi University, postgraduation in Obstetrics and Gynaecology from Lady Hardinge Medical College, New Delhi, 3 years of senior residency at Safdarjung Hospital and completed her fellowship in Infertility and Reproductive Medicine at Max Institute of Medical Excellence (Max Healthcare).
The key functional areas of Dr.Parul include critical analysis and evidence-based care in Reproductive Medicine, including handling subfertile and infertile patients. Moreover, she is prominent in performing ultrasound pelvis, ovarian stimulation and oocyte retrieval, IUI, IVF, semen analysis, semen processing etc., with strong diagnostic skills.
She also has extensive hands-on exposure in vaginal deliveries and caesarean sections, handled emergency cases, assisted in surgical operations, actively participated in academics.
Besides, Dr.Parul has a rich experience of 9 years in teaching obstetrics and gynaecology to undergraduate and postgraduate students in different institutes like Lady Hardinge Medical College, Vardhman Mahavir Medical College, Max Hospital, etc. She believes in the ethical treatment of patients with empathy and aims to practice correct diagnosis, appropriate treatment, timely intervention, an appropriate surgical procedure with responsibility.
For Instant Booking call us on
+91 8882553832
Mon- Sat 10:00 AM - 6:00 PM
E-20, Outer Ring Rd, Panchsheel Park North, Panchsheel Park, New Delhi, Delhi 110017
No Reviews Yet
Post a review
---