Dr. Padmaja Divakar
D.G.O, M.B.B.S
Gynecologist,Obstetrician,Infertility Specialist,Laparoscopic Surgeon,Surrogacy Specialist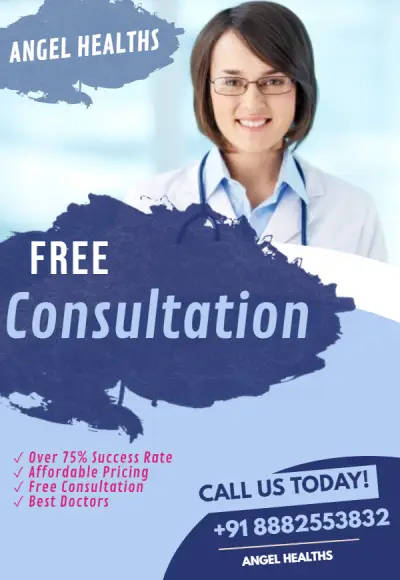 Gynecologist, Obstetrician, Infertility Specialist, Laparoscopic Surgeon, Surrogacy Specialist
Dr. Padmaja Divakar Success Rates
About Dr. Padmaja Divakar
Dr. Padmaja Divakar is the best ivf doctor in Hyderabad, currently working as medical director in the Dr. Padmaja Fertility and IVF Center. She has played a fundamental role in establishing two test-tube baby centres in Hyderabad to handle the cases of Indian as well as International Patients. She has an overall 15 years of experience in the field of Gynecology and Obstetrician. She is highly passionate about her profession and keeps polishing her skills in the fields of Fertility Medicine. She worked for 16 hours in a day to reach out her helping hands to those infertile couples who are not able to have a baby through a natural process. Owing to her rich experience, she provides brief knowledge and training about their profession to her wonderful team. Her team is supported by the highly trained and specialized pandemic staff like boys, technicians and daaya who wait for the chance to serve their patients.
Her outstanding devotion and commitment to her work made it possible for her to attain the position of best ivf doctor in Hyderabad. She takes part in the national and international meetings and workshops to polish her skills and knowledge regarding Infertility and Reproductive Medicine. Her soft-hearted nature made her earn trust and loyalty towards her patients. She provides great support to her patients at the time of treatments and tries to reduce their anxiety. Her constant efforts and hard work have made it possible for her to establish herself as a successful doctor. She promises to deliver the success rate of 30% in the treatment cycle of IVF and 10% in the treatment cycle of IUI. Due to her tremendous success and deliveries, she has gained recognition and respect among people.
Her attitude reflects positivity for her patients, and she believes in the philosophy of self-love and teaches her patients the same belief. She pays utmost attention to the medical history of her patients and takes proper care of them. She welcomes the doubts of her patients and answers their queries without any irritation and frustration. She understands the problems of her patients and tries to make them understand in the simple language. She attends several educational conferences and seminars to update herself regarding the new inventions introduced in her field. She is truly sympathetic to her patients and provides them with this proper counselling to minimize their stress and anxiety.
For Instant Booking call us on
+91 8882553832
Mon - Tue 2:00 PM - 6:00 PM
1-4-23/1 Street No 7 New Found Line, Habsiguda Tarnaka-Uppal Road, Hyderabad, Telangana 500007