Dr. Namrata Mehta Rajput
M.B.B.S, M.S, D.N.B, D.G.O, D.R.M
Gynecologist,Obstetrician,Infertility Specialist,Laparoscopic Surgeon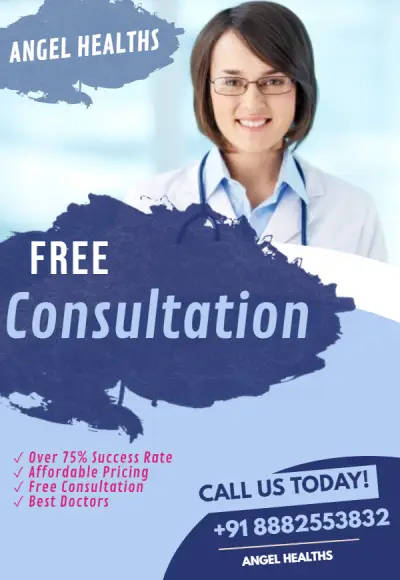 Gynecologist, Obstetrician, Infertility Specialist, Laparoscopic Surgeon
M.B.B.S, M.S, D.N.B, D.G.O, D.R.M
Dr. Namrata Mehta Rajput Success Rates
About Dr. Namrata Mehta Rajput
Dr Namrata Mehta Rajput is the famous Reproductive Endocrinologist, Gynecologist and Obstetrician. Her area of expertise includes the field of fertility and medicine. Due to her immense hard work and efforts, she has helped several couples to start their own family and has made exceptional records of regular deliveries at various centres. She has successfully treated the cases of infertility in last two decades of her career. She has achieved an outstanding record of success rate with 50% for the cycles of IVF and 25% for the processes of IUI. She has acclaimed several awards and honours for their achievements. She brings out the proper treatment for the women dealing with the problems of infertility by examining the core reason for it. She comes under top 10 best IVF doctors in mumbai works with the Srijan fertility clinic and women care hospital to provide helping hand to the families and to bring out proper treatment for their problems.
Being a professional and hard-working doctor, she respects the time of her patients and attends every appointment made by her patients. She ensures that her patients do not keep waiting for long and provides a proper course of treatment to her patients. She has received several awards for her achievements due to her tremendous success in curing her patients. She has established herself among the list of successful doctors and believes in individualizing protocols for her patients. She adopts several types of treatment depending upon the parameters of various clinical services to obtain better results for her patients. Her constant efforts to improve the success rate of pregnancy has made it possible for her to attain the position among the top 10 best ivf doctors in mumbai and she becomes delighted when she sees happy families and smiling babies.
She believes that while examining the patient attentively, it delivers a good output, and she promises to offer the best experience to her patients. She provides a pleasant atmosphere to her patients and encourages them to read the guidelines of the treatments and after-effects of it. Her soft-hearted behaviour and her efforts of treating patients with the utmost care and love. She recalls every minute detail of her patients and cures them by providing proper treatment to them, thereby earning trust from them. Her efforts have increased the chances of having a baby and achieving their dream of parenthood.
For Instant Booking call us on
+91 8882553832
Tue - Sat 4:00 PM - 9:00 PM
C/o. Doshi Maternity Nursing Home, B-3, Manek Nagar, Punjabi Lane, Borivali(West), Mumbai - 400 092