Dr. Jayashree Bhattacharya
M.B.B.S, M.D, M.R.C.O.G
Gynecologist,Obstetrician,Infertility Specialist,Surrogacy Specialist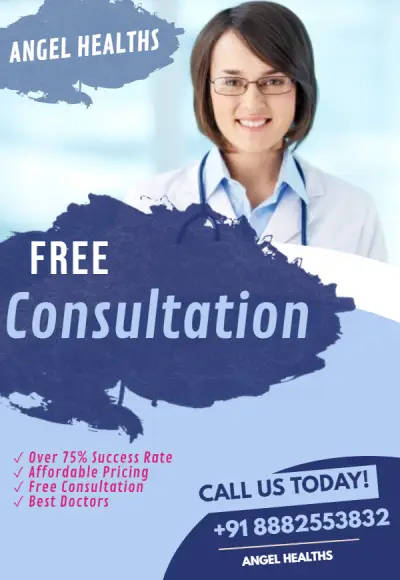 Gynecologist, Obstetrician, Infertility Specialist, Surrogacy Specialist
Dr. Jayashree Bhattacharya Success Rates
About Dr. Jayashree Bhattacharya
ON JULY 25TH 1978, DR. PATRICK STEPTOE AND PROFESSOR SIR ROBERT EDWARDS1 CREATED THE FIRST IVF BABY AT BOURN HALL CLINIC, CAMBRIDGE, UNITED KINGDOM
DR. JAYASHREE BHATTACHARYA, DR. JOY AS ROBERT EDWARDS CALLED HER, WAS A MEMBER OF THAT TEAM OF SEVEN WHO ACHIEVED HISTORY
They were able to deliver the first baby, Louise Joy Brown, using the technique of In-Vitro Fertilisation better known as IVF (or test-tube baby), by which an egg is fertilised outside the body and the embryo transfered back onto the uterus. Louise Joy Brown is today a mother herself, of a healthy young boy that she has conceived naturally.
Dr. Jayashree Bhattacharya spent over two decades in Britain as Senior Consultant Gynæcologist for the Bourn Hall Clinic, and Honorary Lecturer for the Department of Obstetrics and Gynæcology of Cambridge University.
She established the first IVF Centre in Eastern India at the Institute of Reproductive Medicine in Kolkata, in 1990, and started the first unit of AHIIRC in 1998 in Ranchi, Jharkhand.
Today, AHIIRC is present in Ranchi, New Delhi, Kolkata, Siliguri, Patna, Durgapur, Bankura, Lucknow, Varanasi, Midnapur, and is probably the largest and most successful practice in India.
For Instant Booking call us on
+91 8882553832
Mon - Sat 9:00 AM - 1:00 PM
10, Tagore Hill Rd, Morabadi, Ranchi, Jharkhand 834009
No Reviews Yet
Post a review
---