Dr. Khushboo Singh
MBBS(Gold Medalist), MS(Gold Medalist), FIAOG
Gynecologist,Obstetrician,Infertility Specialist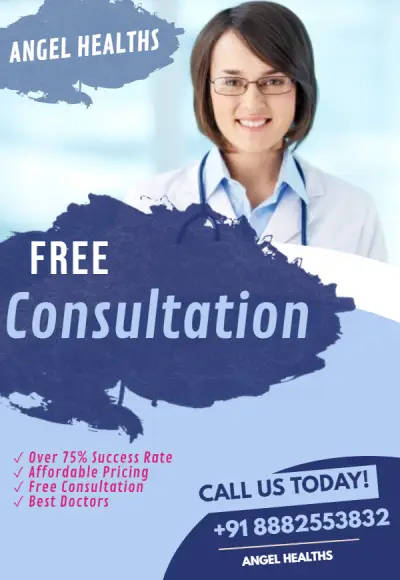 Gynecologist, Obstetrician, Infertility Specialist
MBBS(Gold Medalist), MS(Gold Medalist), FIAOG
Dr. Khushboo Singh Success Rates
Dr.Khushboo Singh is the finest infertility specialist who works at the Neelkanth IVF and Infertility Centre with the aim of providing the best-advanced treatment to cure the infertility of the infertile couples. Infertility is not a disease, it is contributed by both male and female factors. She promises to deliver a success rate of 55% in the treatment cycle of IVF and 20% in IUI. She is regarded as the best IVF Specialist in Patna who efficiently handles the cases of Indian and International Patients. She along with her team promises to fulfil the dream of the infertile couple by starting their own families through the treatment of IVF.
Her expertise lies in the field of treatment of infertility which includes IVF, IUI, Embryology and surrogacy procedures. She provides proper attention to her patient's problems and listens to them attentively. She welcomes all their queries and doubts of her patients before going for the treatment. She makes her patients understand the treatment in a very simple language. She encourages them to read the guidelines and after-effects associated with the treatment beforehand. Her achievements and honour made it possible for her to attain the position of best IVF Specialist in Patna. She is truly emphatic about her profession and displays her pure commitment and dedication to her patient's by looking after their needs. She has gained recognition and reputation among doctors because of her dedication and hard work. Her mind-blowing performance in Assisted Reproductive Technology (ART) has helped millions of families to start their own family and has solved the cases of infertility around 2000.
Dr, khushboo Singh, in-depth, discusses with them about their medical history and various health issues they are dealing with. After understanding their difficulties, she suggests a proper cure for it. As a highly specialized and trained medical practitioner, she knows about all the latest advancement invented in her field and introduces them to her patients before starting their treatment. Her soft-hearted nature and keeping every relevant information with no masked made her win the trust and loyalty of her patients. For her, patient comfort is the prime reason for connecting with them. She takes part in the National and International Medical Conference and Seminars to polish her skills and knowledge and to encourage the youth to take their career as an Infertility Specialist. She loves to share her proficiency by making Youtube tutorials for youth to understand the key points of her field.
For Instant Booking call us on
+91 8882553832
Mon-Sat 09:00 AM-01:30 PM, 02:00 PM-05:00 PM
Neelkanth Infertility And IVF Hospital, Near Ganpati Utshaw Hall, Vaisali Golambar Rajendar Nagar Patna 800016
No Reviews Yet
Post a review
---