Dr. Mohit R Saraogi
M.D, D.N.B, D.G.O, M.N.A.M.S, F.C.P.S, I.C.O.G
Gynecologist,Obstetrician,Infertility Specialist,Laparoscopic Surgeon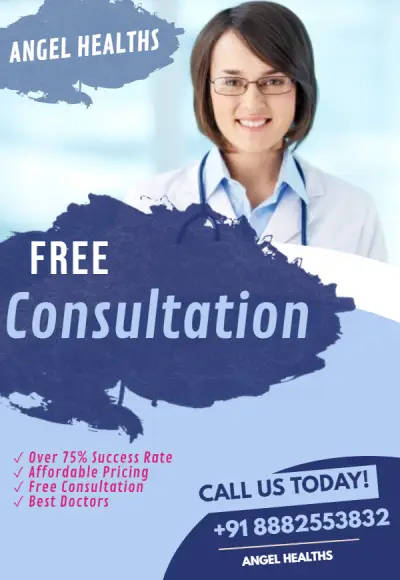 Gynecologist, Obstetrician, Infertility Specialist, Laparoscopic Surgeon
M.D, D.N.B, D.G.O, M.N.A.M.S, F.C.P.S, I.C.O.G
Dr. Mohit R Saraogi Success Rates
About Dr. Mohit R Saraogi
Dr. Mohit. R. Saraogi is one of the best infertility specialists who have 13 years of experience in IVF treatment. His area of expertise includes Gynecology, Obstetric and Clinical Embryology and works with one of the best ivf centre in Mumbai. He has performed several treatments for his patients which consist of the treatment of IVF, IUI, ICSI and IMSI. Due to his tremendous success in the treatment of IVF, he has received several awards and honors for his achievements. He has successfully established himself as an Infertility Specialist among the list of famous doctors. He has acclaimed the membership from the top institutions and promises to deliver a higher success rate of 45% in the treatment cycles of IVF and IUI.
He has encouraged youth to read his research papers about the infertility treatment, which gets published in the international indexed journals and national journals. He provides aid to the infertile women who are not able to reproduce even after having unprotected sex for an extended period of time. He is truly empathetic towards his patients and ensures that his patients do not keep waiting for long. He works with the team of top 10 Infertility Specialist in Mumbai who diagnoses the core reason of infertility to the couples and provides complete assurance to them to fulfill their dreams of becoming parents to their child. He pays appropriate attention to the medical history of their patients and suggests the proper method after understanding their problems. He answers all the queries of her patients and explains the procedures in depth before undertaking the treatment. He even encourages them to read the proper guidelines of the therapy and after-effects associated with it.
He believes in the policy of transparency and hence focuses on it from the start of the treatment till the time the baby is delivered. He ensures the proper health of both mother and baby. Dr Mohit. R. Saraogi personally looked after the needs of his patients and gave timely responses to their queries, even on Whatsapp or messages. His friendly and supportive nature made him earn trust and faith from his patients and show his pure dedication and loyalty towards them. He focuses on providing outstanding services to their patients and offers them advanced infertility solutions to them. He also attends the medical conferences both nationally and internationally, to polish his knowledge and to know about the latest inventions of his field.
For Instant Booking call us on
+91 8882553832
Mon - Sat 10:00 AM - 08:00 PM
Khetan Apartment, S. V. Road, Opp. Telephone Exchange, Malad (W), Malad, Adarsh Nagar, Malad West, Mumbai, Maharashtra 400064